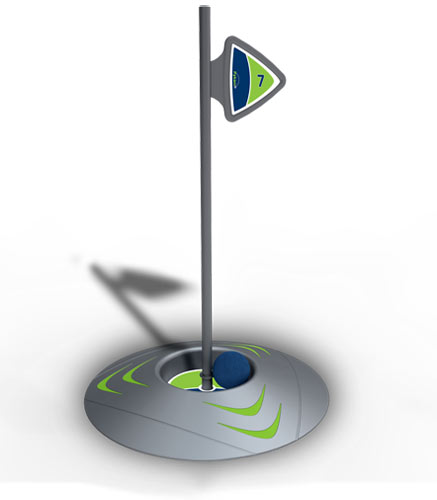 THE CUP AND THE FLAG
Whether it's for an outdoor course or to play a round or two inside, the cup is the target you have to put the ball in.
The cup helps you to develop a good variety of shots because the ball has to be hit hard enough to go in but not too hard so that it stays in.
The flags are numbered in order to identify the holes. They can also be removed from the cup so you can stack them for easy storage.